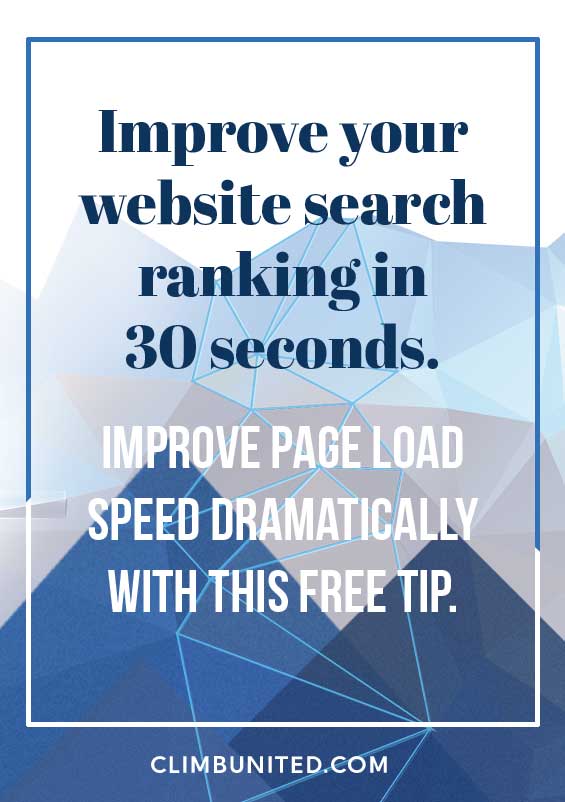 Page load speed is one of the many variables Google's and Bing's search engine ranking algorithm take into account.
This is a simple and fast way to improve user experience, as well as help give you an edge with your competition, with improved organic search position.
Page load speed can also impact your Adwords Ad rank. See more from Google here.
Improve your page load speed by optimizing all of the images on your website, see how in the video below.